We hebben bij Delta Paints weer nieuwe behangboeken van Kek Amsterdam in ons assortiment. Daarmee vullen we ons Kek Amsterdam assortiment weer extra aan.
Bij Kek Amsterdam vind je het mooiste behang met bijzondere prints, zoals bloemen, jungle of marmer. Of ga je liever voor fotobehang met landschappen of schilderijen van oude meesters uit het Rijksmuseum? Het is er allemaal in diverse maten of helemaal afgestemd op jouw muur met behang op maat.
Doe gelijk inspiratie op voor de kinderkamer, want vrolijk en stijlvol kinderbehang behoort ook tot het assortiment. Mooi behang is een eenvoudige manier om je ruimte sfeer en warmte te geven. Voor elk type huis en interieur is er een passend behang te vinden.
Groot fotobehang dat een hele muur bedekt is tof wanneer het behang flink op mag vallen en je op zoek bent naar een echte eyecatcher. Dat is er voor kleine en grote muren, of helemaal op maat gemaakt. Hier vind je echt statement behang, waarmee je elk huis karakter geeft. Bij elk soort behang zie je een afbeelding van hoe het behang eruit ziet op een echte muur, dus zo weet je precies of het iets voor jou is. De mogelijkheden om jouw interieur naar een hoger niveau te tillen zijn oneindig met een uniek behang van KEK Amsterdam.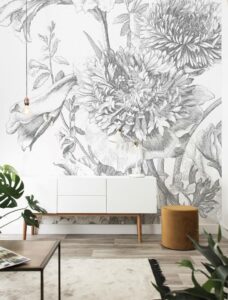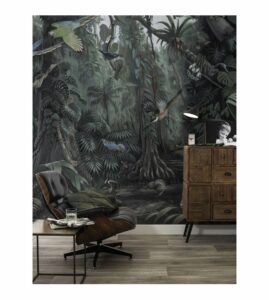 Je kunt het behang natuurlijk laten aanbrengen door een professionele behanger, maar je kunt het ook gewoon zelf doen. Ben je geen doe-het-zelver? Maakt niet uit, want het behang is heel makkelijk zelf aan te brengen. Het behang komt met een duidelijke plakinstructie (in het Engels). Het behang is supersterk vliesbehang (165 grams) met een extra matte afwerking. Een onhandige behangtafel heb je niet nodig, want je smeert namelijk gewoon de muur in, in plaats van het behang.
Bestel hier je Kek Amsterdam behangboeken of maak een afspraak
[wpforms id="530″ description="true"] voor persoonlijk advies.